19th Jan 2015
The newest manual muscle testing device manufactured by JTech is the Commander Echo Hand Held Dynamometer. It is both compact and portable, both of which save therapists time and energy.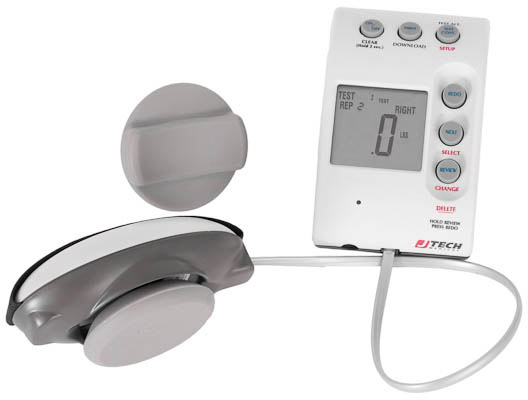 Commander Echo Manual Muscle Testing Device
The Commander Echo MMT device is ready to use straight out of the box. It comes standard with 2 separate testing pads. Also, the examiner will be able to easily measure up to 4 repetitions per test. Physical therapists recommend the MMT device to accurately measure peak force and identify patterns of weakness.
With its ergonomic design and wireless capabilities the JTECH Manual Muscle Tester is one of the most useful tool a physical therapists could have. Physical Therapists can confidently review data during active testing without influencing the patient's level of effort using the wireless manual muscle testing device by JTECH.
Features of the JTECH Commander Echo MMT:
Quickly perform multiple repetitions per test - Up to 20 Tests with 4 repetitions
Stability during testing with the all new "Axis Compensation" circuitry guaranteeing 99% accuracy for off center device placement.
Automatic peak force calculation of CV and Bilateral Strength Deficits
Measure maximum force exerted all the way up to 150 lbs