22nd Jun 2016
At our clinic, we offer home visits for patients that are unable to come into the office for treatment. The difficulty in home visits is no home is stocked with the treatment modalities we can offer at our clinic, meaning we need to bring equipment with us. Portable ultrasound equipment that is easy to carry and easy to use is a must for us when we're considering an equipment purchase for treating our home clients. When looking for a device that could deliver non-invasive pain relief while still giving us a portable option, we chose the Current Solutions US Pro 2000 portable ultrasound machine.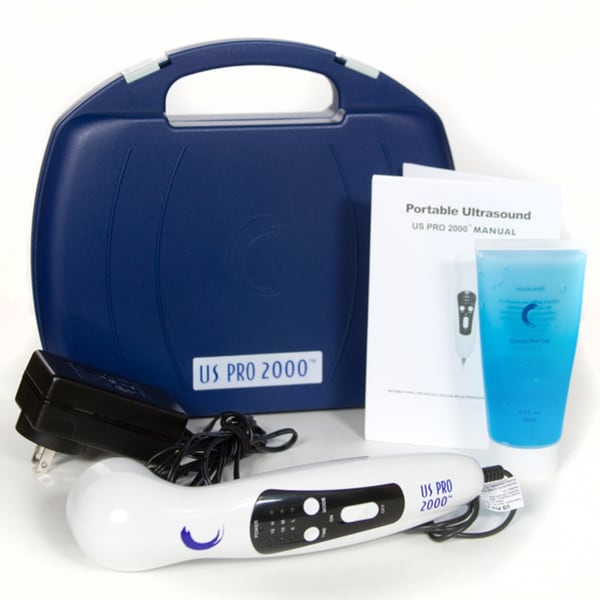 The Benefits of the Current Solutions US Pro 2000 Portable Ultrasound
Ergonomic Design: Any device a practitioner is considering using for outside clinic use can't be too heavy or clunky. The Current Solutions 2000 has a small, ergonomic design that makes it easy to hold and light enough to be easily portable.
Carrying Case: What's the use of buying a portable machine if you need to figure out a way to transport it? Luckily the US Pro 2000 comes with a handy hard-plastic carrying case that durable and makes carrying to home clients a snap.
Three Duty Settings: Offering pulsed ultrasound only, the US Pro offers three duty settings: 30-percent (low), 40-percent (medium) and 50-percent (high).
Three Timer Settings: If anything, time is at even more of a premium with home visits. With timed settings available, the Current Solutions portable ultrasound machine takes away the need for a timer and the need to keep track of treatment times with settings offering 5-minute, 10-minute and 15-minute treatment options.
Perfect Home Unit: Athletes or people interested in alternative pain management options but aren't medical practitioners can easily use the US Pro for home use in order to give themselves an option for non-invasive pain management.
The ability to offer home sessions can set a clinic apart from their competition. The main challenge is to be able to provide the same quality, cutting-edge treatment to home clients that they would receive in an office setting. Making sure a practitioner has the tools available to deliver treatment to a clinic's high standards when working outside the office is an absolute necessity. The Current Solutions US Pro 2000 portable ultrasound machine is a stand-out choice when considering a way to offer non-invasive pain management modalities outside the clinic. It offers both portability and excellent treatment applications.
Related Articles: Best Portable Ultrasound Device | US Pro 2000 by Current Solutions