15th Jun 2017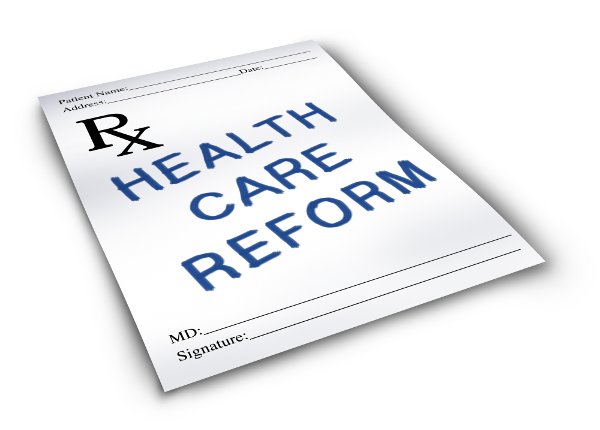 It's no secret, our healthcare system is in crisis and changing even as I type this. With the passing of the Affordable Healthcare Act came the rise of concierge medicine. Concierge medicine, also known as retainer medicine, is an option outside of the traditional healthcare system which refers to medical practices that serve a small number of people for an annual fee (which may or may not require additional charges). Concierge practices offer many benefits over the traditional practice. For example, most concierge practices are able to give their patients same day or next day service, bypassing lengthy wait times. Not only will concierge doctors talk to their patients by phone and email, if the occasion arises when their patients have to go to the emergency room, they are likely to meet them there. In addition, concierge doctors eliminate the hassle of the referral system, often serving as a type of agent for their patients by ordering necessary tests, scheduling appointments with specialists, etc.
Further shaping this new way to approach medicine is technology. Tech advancements and apps are starting to connect our "mobile first" patients with services like primary care physicians, nurses and specialists with the use of their smart phones. Until recently, physical therapy, with its hands-on approach didn't seem like a good fit for these type of applications or concierge approach. Until now.
Better PT Inc. is a New York-based startup which officially launched their physical therapy based app in March, originally began as a concierge practice. Patients in need of physical therapy could order a therapist to their home, office, or even hotel. This type of concierge service solved many problems physical therapy patients face.

For example, cities over-run with traffic jams and over-long rush hours can make travel time a considerable obstacle to overcome for those with busy schedules. BetterPT uses geolocation as part of their application in order to help patients find the most convenient physical therapist and gives them the ability to book an appointment in the location of their choice. With the ability to pay for treatments, manage treatment history, and communicate directly with their physical therapist through in-app direct messaging, the BetterPT app makes the physical therapy patient experience streamlined thus eliminating the need for cumbersome forms, phone calls, follow-ups and travel time.
In addition to giving patients the ability to find a physical therapist, book appointments and check whether their insurance will cover the visit, an injury log allows patients to easily document their injury or condition in order to give the physical therapist the pertinent information needed to prepare for the patient's visit.
From the physical therapist's stand-point, BetterPT gives flexibility for physical therapists to build their own office hours, set their own rates, receive payments easily and have quick access to patient records. Not only does this simplify the administrative process for physical therapists, it also cuts down on cumbersome overhead.
Putting it All Together: What's Next for Concierge Physical Therapy?
With applications like BetterPT, the tide is changing for how people access physical therapy by bringing the clinic to the patient. Concierge physical therapy is an innovative choice whether a patient is a busy professional, stay at home parent or older adult looking for convenient and high quality care to come to them. Concierge physical therapy provides 1-on-1, hour-long focused care on a patient's specific condition and goals which often translates to reduced recovery times.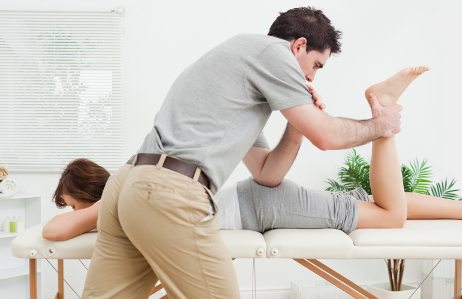 Bringing a physical therapy clinic to a patient is easy through the strategic use of physical therapy tools and modalities. Wireless handheld dynamometers can be used as part of taking a thorough evaluation, identifying deficits and tracking progress throughout a patient's rehabilitation process. Incorporating"hands-on" techniques with pain relieving modalities like portable TENS and ultrasound therapy combination units can help reduce pain and improve a patient's range of motion. Light-weight exercise bands can help improve a patient's strength and range of motion.
With this turning tide for physical therapy not only will more patients have access to care, but the benefits will ripple outward to all areas of their lives. Access to physical therapy helps eliminate pain and return patients to function, but also helps reduce the chance of future recurrence, and provides a reduction in down-time, loss of work and long-term medical costs.
True retainer physical therapy is the future of physical therapy. With the benefits of physical therapy coupled with the desire to maintain a quality of life, retainer physical therapy gives patients access to the care necessary to maintain their function as they age. The idea that physical therapy is just for injuries is fading as the realization of the need for long-term care and quality of life solutions become a reality for our aging populations. With retainer physical therapy, it's possible to address injuries if they arise, but also provide patients with preventative maintenance necessary to keep their bodies healthy and active as they age.