30th Jul 2018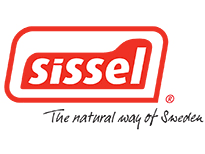 Innovative Exercise Equipment for Therapeutic Exercise
Park City, UT: In an effort to continue offering the latest modalities that provide therapeutic value to your patient populations, Prohealthcareproducts.com is proud to begin offering the entire Sissel line of Yoga, Pilates and therapeutic exercise products. Sissel products provide safe and reliable products to help practices stay on trend by including yoga therapy and functional core raining to their available treatment modalities.
According to a survey of physical therapists performed by the International Journal of Yoga Therapy which targeted the following specializations: Geriatric, Orthopedic, Pediatric, and Women's Health Sections found that the reported use of therapeutic yoga among physical therapists during treatment was over 70%.
Sissel Therapy Yoga and Exercise products were designed with the input of therapists, health product specialists and consumers. Using their ideas and constructive input, Sissel created a comprehensive range of superior health care, fitness and wellness products that are durable and safe. The wide-range of products allow practices to offer yoga and therapeutic exercise to diverse patient populations with different skill and fitness levels.
The Sissel extensive line of products includes:
Yoga and exercise mats

Myofascial and massage rollers

Core trainers

Balance trainers
About Prohealthcareproducts.com: For over 9 years, Prohealthcareproducts.com has provided healthcare practitioners and practices with the latest innovative rehabilitation modalities at affordable prices. Achieving the best long-term outcomes for your patients is what drives Prohealthcareproducts.com to continuously offer the best equipment and devices with proven efficacy that will help your patients heal and thrive.