18th Jul 2018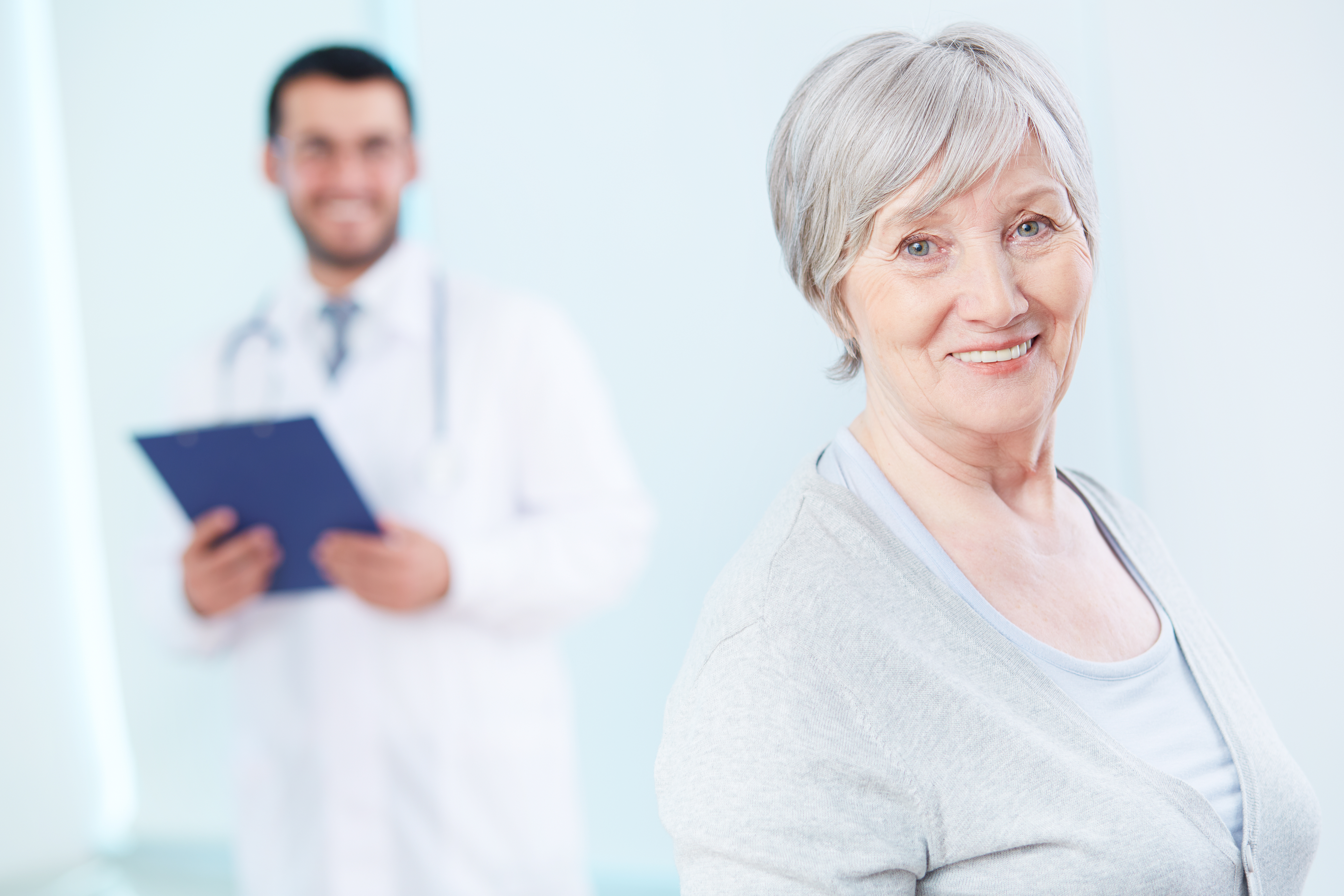 Treating physical therapy patients successfully means staying on the cutting edge of the newest technological advancements in techniques and modalities. All too often, patients do not understand the complete options they have to recover from their injuries and conditions and often rely on oral pain medications, which can have debilitating side effects. Patient education in the latest types of equipment and modality combinations that create successful rehabilitation outcomes go a long way towards patient retention and future referrals.
Some of the best innovations to emerge in physical therapy are combination units that offer multiple types of treatments that can be used alone or simultaneously within a single device.
Multi-Modal Physical Therapy Devices for Optimum Treatment Outcomes
One of the most advanced multi-modality system on the market today is Game Ready's Med4 Elitewhich offers practitioners rapid contrast therapy and other types of treatment: cold therapy, heat therapy, and intermittent compression in one convenient unit. With the use of the Med 4 Elite, practitioners can maximize treatment time for a diverse range of injuries and conditions.
What makes the Med4 Elite so revolutionary, is it combines the benefits of 4 therapeutic modalities in one powerhouse treatment:
The Benefits of Game Ready's Med4 Elite
Cold Therapy
Cold therapy has long been recognized for its ability to help both control pain and minimize local swelling. Cold therapy constricts the blood vessels which in turn slows down the flow of blood to the injured area. This reduces the amount of swelling. In addition, cold therapy reduces muscle spasms thereby eliminating acute pain.
Heat Therapy
On the other hand, heat therapy helps improve circulation. When a practitioner uses heat therapy at the site of an injury, the blood vessels will dilate which aids in blood circulation. Not only will this help support the lymphatic system, but it will also kick-start the healing process because it brings both oxygen and nutrients to injured tissues. In addition to helping this healing benefit, heat therapy aids in patient comfort, decreases pain and relieves muscle stiffness.
Pneumatic-Intermittent Compression Therapy
The third modality offered by Game Ready's Med4 Elite is extremely important in treating acute injuries and chronic inflammatory positions like osteoarthritis because pneumatic compression helps remove excess fluid or edema through a pumping action that is similar to the body's own natural muscle contractions. Using wraps designed for specific areas of the body, the oxygenated blood delivered to the treated area stimulates cellular healing.
The Use of Rapid Contrast Therapy in Physical Therapy
One of the innovative uses of Game Ready's Med4 is for rapid contrast therapy which alternates the modalities cold therapy and heat therapy. By doing this, practitioners are able to dilate and constrict blood vessels in the injury site. With the blood and nutrients brought to the treated area by heat therapy, practitioners can jump start the healing process, while cold therapy offers effective and rapid pain relief through decreasing nerve sensitivity and slowing cell death thereby reducing trauma to the tissues.
The Benefits of a Rapid Contrast Therapy Combination Unit
It almost goes without saying that having the ability to combine these three modalities together offers tremendous benefits to both practitioners and patients alike. The main benefits of using a combination unit like the Med4 Elite include:
Can treat 2 patients simultaneously

Offers three separate proven pain-relieving modalities

Creates targeted treatments with greater circumferential coverage using Game Ready's patented body wraps

Anatomically engineered wraps for major body parts to treat diverse issues

No mess wraps do not require the use of messy whirlpool tubs or equipment
Treating Common Injuries with Med4 Elite
Working with the Med4 Elite, allows practitioners to treat a wide variety of common injuries including:
Sprains and strains

Post-surgical pain

Low back pain and sciatica

Ligament and tendon injuries

Bone fractures

Tendinitis and bursitis

Arthritis
What's more, the Med4 can be used at all stages of rehabilitation. For example, after an acute injury like a sprain, the body is in early stages of inflammation and will have local swelling. Cold will effectively reduce local edema. After the acute phase, heat and contrast therapy can be used to reduce pain, while intermittent compression can help reduce any residual inflammation.
The Benefits of Ultrasound Therapy & Electrical Stimulation Combination Devices
Another combination unit which offers two powerful modalities is an ultrasound therapy/electrical stimulation device, like the Chattanooga Transport Combination Therapy Unit.
Electrical stimulation (E-Stim) is a widely recognized modality used in physical therapy to provide efficient pain relief as well as improved function. The Chattanooga combination unit offers 2 channels for electrical stimulation output to help offer comprehensive pain-relieving treatment. In addition, the Chattanooga e-stim/ultrasound therapy unit offers 4 standard waveforms including: Interferential, Premodulated, Russian and High Volt to give practitioners the option to treat diverse injuries and conditions like:
Arthritis

Tennis elbow

Symptoms associated with diabetes

Wound healing
In addition to the power of electrical stimulation, ultrasound therapy is an advanced modality that can help reduce pain at the same times it decreases swelling and facilitates tissue healing. Not only does the Chattanooga device come with both pulsed and continuous modalities to treat superficial injuries and conditions effecting the deeper tissues, but it is also compatible with other soundhead applicators (1cm, 2cm, and 10cm). This allows practitioners the versatility to target treatments to smaller areas of the body, like elbows, or treat larger areas of the body like the low back.
Treating Common Symptoms with Ultrasound Therapy & Electrical Stimulation Combination Devices
For practitioners looking to maximize treatment time and outcomes, E-Stim/Ultrasound therapy can be used to address the following symptoms:
Reduce muscle tightness and spasms

Decrease local and radiating pain

Improve muscle tone

Enhance blood circulation

Prevent deep vein thrombosis

Increase range of motion & functional movement
Contact Us Today
We can direct you to the right multi-modality devices to help your patients with acute injuries or chronic conditions. Contact us today and we'll find the right therapeutic device or equipment easily, so you can get back to treating patients. Call us today at 1-801-770-3328.