11th May 2018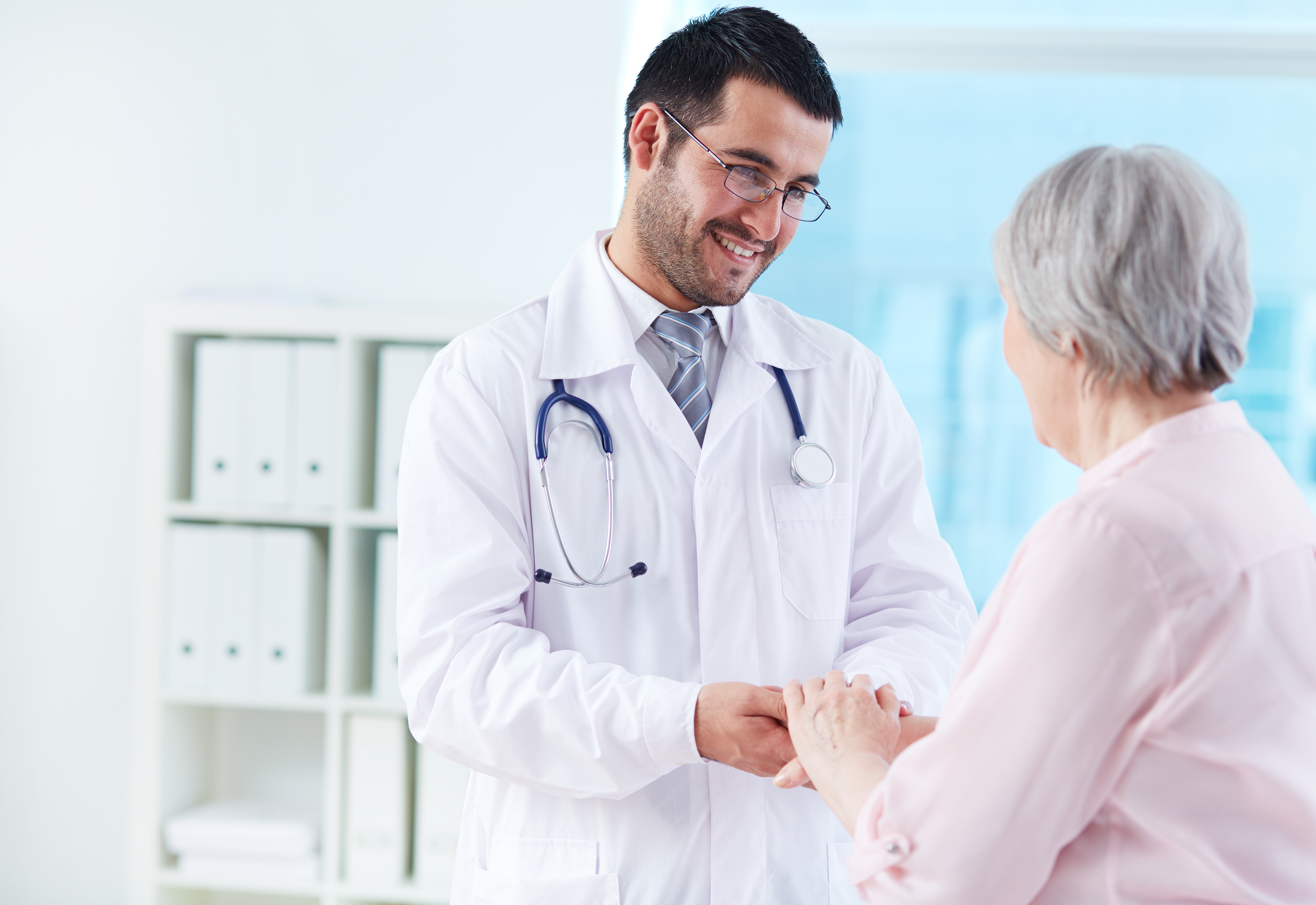 There is a specialization in physical therapy which focuses on the geriatric community and the issues and needs arising from aging adults as they look to maintain and optimize function in daily activities. We are living longer now, however, there is a sharp rise in disability and impairment that significantly impacts this community. Part of the issue is that the longer we live, the more our bodies sustain wear and tear from our daily activities. While performing daily activities like driving or hobbies like golfing, with the natural progression of age, we can begin to experience pain and/or disability. This has an unfortunate side effect in causing patients to limit their activity or cease it altogether, which leads to a downward cycle that can ultimately result in an inability to perform necessary day-to-day tasks and loss of independence. In geriatric physical therapy the focus is on strength, mobility and balance which aids the aging individual to maintain the abilities and confidence needed to stay active.
While physical therapy for the geriatric patient is customized towards an individuals needs and specific goals, there is research that shows that physical therapy can help restore mobility, reduce pain, increase strength and improve fitness levels in all aging patients, regardless of diagnosis. What's more, it's been found that handgrip strength results, which is performed as a normal part of physical therapy patient evaluations, can help predict functional, psychological and social health in aging populations. A study published in Oxford Academic Age and Aging found a correlation between muscle wasting and a detrimental outcome and accelerated decline for older people.
The Geriatric Conditions treated with Physical Therapy:
Arthritis: primarily osteoarthritis and rheumatoid arthritis
Osteopenia and osteoporosis
Cancer-related complications
Impairment related to Alzheimer's disease
Joint replacement recovery
Neurologic disorders; Stroke, Parkinson's, Multiple Sclerosis, Vestibular and Balance disorders & ensuing complications
Fall Risk and gait training
Aging related weakness and loss of function
The first thing a geriatric patient must have is a comprehensive evaluation which includes manual muscle testing for overall strength.
Why Test Seniors for Overall Strength?
This type of testing is important because it provides the practitioner with invaluable information as to possible deficits while also creating a way to track progress results. Most often the idea of physical fitness is most commonly associated with younger populations who tend to be more physically active through middle-age. However, as we stated earlier, with a longer lifespan, functional fitness is critical as a patient enters their senior years in order to maintain their quality of life. Adequate strength, flexibility and endurance are just three of the skills necessary for older adults to be able to accomplish necessary everyday day-to-day tasks. Therefore, when an older patient begins physical therapy, assessing these three areas of fitness in addition to testing for overall strength help identify weaknesses which can be treated before they cause serious functional limitations or disability.
One of the most common injuries in the elderly population are broken hips as a result of a fall. Each year in the United States, more than 300,000 patients age 65 and older are hospitalized for hip fractures, and more than 95% of these fractures are caused by a fall.
According to the National Institute of Health (NIH), scientists have found several correlations for personal risk factors and falling. Some of these factors include:
Weak muscles—notably in the legs
Problems with balance and gait
Postural Hypotension: sudden drops in blood pressure when getting up from either sitting or lying down
Foot problems and/or unsafe footwear
Confusion
Side effects like dizziness or confusion from certain medications
One of the best ways to evaluate elderly patients for muscle weakness after they have sustained a hip fracture is with the MicroFET 2 from Hoggan Health. The MicroFET 2 was used in a study published in the Geriatric Orthopedic Surgery & Rehabilitationassessing hip abductor muscle strength in geriatric patients. What makes the MicroFET 2 a good choice for this particular population is it accurately and objectively measures strength in multiple planes providing practitioners with reliable and repeatable results. As an added benefit, the MicroFET 2 can be used wirelessly giving practitioners the ability to provide muscle testing anywhere and with the accompanying FET Data Collection Software practitioners can evaluate real-time data.
However, when it comes to muscle testing, being able to trust test results is a must. What makes the MicroFET 2 one of the most popular handheld dynamometers on the market today is because it provides trustworthy results, from evaluation to completion of treatment. A study published in the Journal of Strength and Conditioning Research found that the use of the MicroFET 2 when investigating limitations in mobility and tracking progress and deficits for the length of the 12-week study provided the scientists with accurate and reliable results. It is this reliability that makes the MicroFET 2 the gold-standard in hand-held dynamometry.
Further, what makes the MicroFET 2 a good choice for practitioners who treat the elderly community is that is provides reliable results regardless of the area of body being tested. A study published in the Clinical Physiology and Functional Imaginglooked to assess the reliability of hand-held dynamometers, specifically the MicroFET 2, when testing isometric strength in different areas of the body. The study focused on 30 nursing home residents and strength measurements were performed at baseline and after 4 days by the same operator and after 8 days by a second operator. Results of the study found that by using the MicroFET 2 in conjunction with standardized protocol and standardized instructions, results were reliable in this test-retest situation, regardless of operator.
Working with the geriatric community is rewarding and with the right tools it's possible to help patients maintain their function, strength and ability in daily activities. As advances in medicine and innovation continue to increase our longevity, it's important that our ever-growing elderly community have access to the practitioners, tools and technology that help maintain their quality of life. Strength testing plays an important role in the process of keeping our elderly patients function in their daily tasks and will continue to provide practitioners valuable information necessary to keep their elderly patients thriving.