6th Apr 2017
Traumatic brain injuries suffered during athletic sports have become a common headline in the news. It is estimated that there are 300,000 sports-related traumatic brain injuries (TBI) which can vary in severity from mild to severe, with TBI's being the leading cause of death in sports-related injuries. TBI's have shined a light on the potential dangers of playing sports, from childhood athletic programs to professional sports teams. Contact sports such as football can be expected to result in a higher number of these traumatic injuries than a non contact sport such as swimming. The reason is the risk of collisions in contact sports is much higher because there is forceful contact not only with other players, but with the ground and other possible objects, such as goal posts, pucks, etc. which can result in traumatic injuries.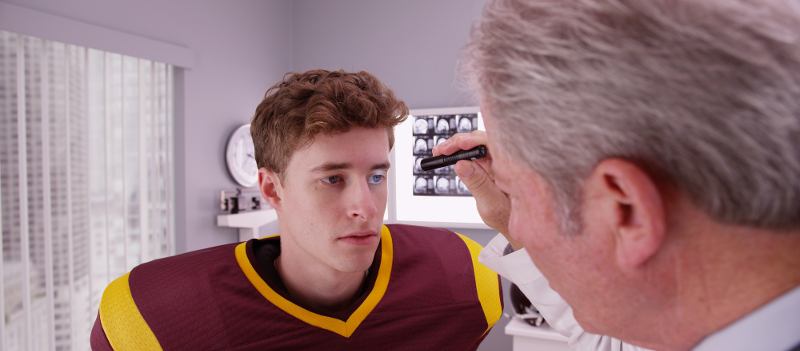 However, all sports carry injury risks because of the physical toll on the body through physical contact, collisions and excessive exertion in training, practice and active play.
The Most Common (Both Traumatic & Overuse) Sports Injuries Are:
Nearly 2 million people suffer sports-related injuries and require emergency room treatment annually. Put another way, sports-related injuries make up 20% of all injuries seen in an emergency room.
The Most Common Sports Injuries Broken Down by Sport
Basketball
Sprains and fractures of ankles and knees

Facial injuries

Dislocated Fingers
Cycling
Head injuries (concussions and fractures)

Shoulder fractures or dislocations
Soccer
Sprains and fractures of knees and ankles

Dislocated fingers and shoulders

Facial injuries
Football & Rugby
Broken or dislocated fingers

Dislocated shoulders

Dislocated knees

Traumatic head injuries
Baseball & Softball
Fractured and sprained ankles

Fractured and sprained knees

Facial injuries
Hockey
Broken or dislocated fingers

Dislocated shoulders

Dislocated knees

Traumatic head injuries
Boxing
Broken nose

Broken jaw

Facial injuries and lacerations

Traumatic head injuries
Injuries aren't limited to adults and professional athletes. It is estimated 3.5 million children ages 14 and younger get hurt annually playing sports. And while traumatic injury is less of a risk in adolescent sports, brain injury remains the number one cause of death in children's sports-related injuries. Statistically, almost 50% of head and brain injuries sustained by children in sports or recreational activities occur while participating in bicycling, skateboarding, or skating.
Related Article: Treating the Top 10 Most Common Sports Injuries
Treating Sports Injuries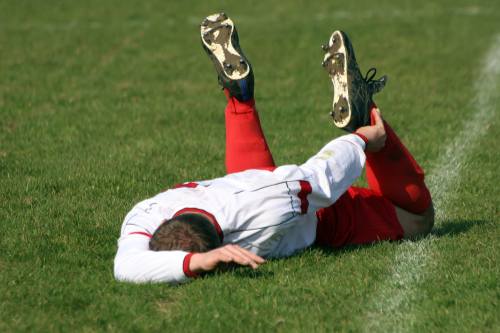 Treatment of sports injuries are immediately treated with Rest-Ice-Compression-Elevation. When a sports injury requires rehabilitation, physical and occupational therapy along with chiropractic will work to help an athlete reduce pain and return to optimal function in sports activities.
Physical Therapy Modalities for Sports Injuries
Other treatments for sports injuries include:
A traumatic injury can mean the loss of function in daily activities in addition to loss of a livelihood for professional athletes. Prevention in the form of adequate training, protective gear and safety protocols are a must in all athletic programs from adolescent to professional.
When an athlete sustains a traumatic injury, it's essential they seek and receive rehabilitative treatment that not only returns them to function but provides education on prevention in order to avoid reoccurrence or more debilitating injury. It is important and necessary that the spotlight is shone on traumatic injuries in sports. In order for athletes to continue to compete, more work needs to be done to ensure how to achieve optimal performance but not at the cost of personal health.
More Articles Related to "Sports Injuries: