2nd Oct 2018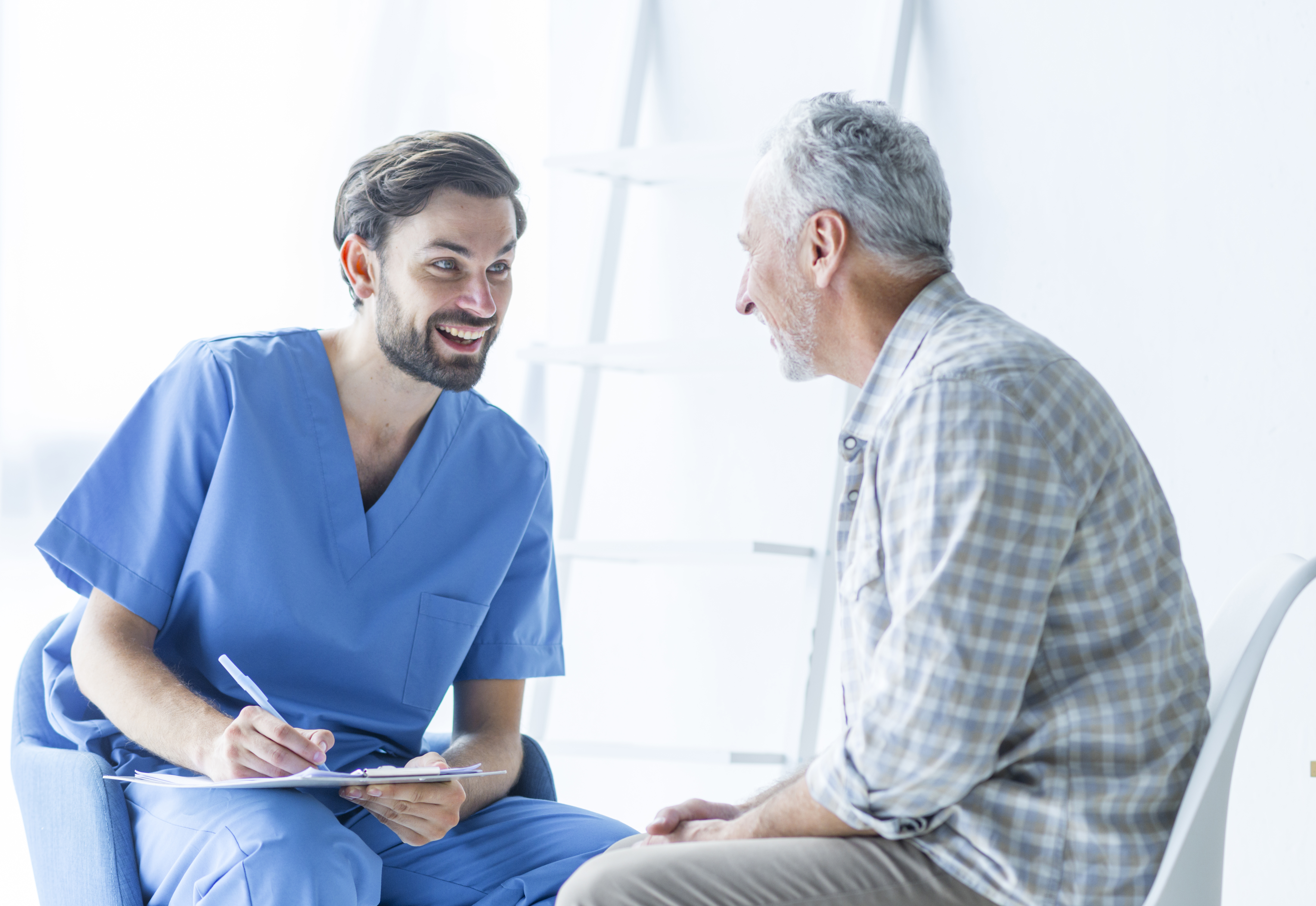 If you work in rehabilitation, it can be important to have easy access to pt supplies and accessories for the modalities and devices your clinic or practice offers. Whether you have a small practice or run a large clinic, it's essential to find a physical therapy supply store that offers supplies and products in one easy platform. And to find these essential supplies online makes it even easier to keep your clinic stocked with everything it needs to continue offering quality care.
For example, for physical therapy practices that offer ultrasound therapy, there are additional supplies and products needed for the daily use of this modality including:
Soundhead applicators

Ultrasound Gel

Gel Warmer

Storage Cart

Carrying Case

Rechargeable batteries

Ultrasound cleanser
Ultrasound Therapy Supplies and Products
Ultrasound Therapy Soundhead Applicators: A soundhead applicator is a must for using ultrasound therapy. Not only that, but it's essential to have the right size compatible soundhead applicators to work for your patient population and the parts of the body you want to treat. Having multiple sized applicators that work with your therapeutic ultrasound device is a good investment in order to treat diverse patient issues. For example, smaller applicators can be used to treat areas like the wrist for carpal tunnel while larger soundhead applicators can address areas like the low back.
Ultrasound Gel: Ultrasound gel is another must for using ultrasound therapy. When used during an ultrasound treatment, not only does ultrasound gel reduce any unwanted friction, but it also helps deliver the transmission of ultrasound waves, ensuring a quality treatment. These are some of the most popular brands of ultrasound gel:
However, for practices that don't want to deal with the mess or fuss of an ultrasound gel, there is an alternative. The Aquaflex Ultrasound Gel Pad is a flexible gel disc that can be used to cushion sensitive or bony areas such as knuckles, knees, elbows and ankles and is a great alternative than ultrasound gel.
Ultrasound Gel Warmer: It may not seem like a necessity, but an ultrasound gel warmer is a great tool to use to improve a patient's comfort during ultrasound therapy. In addition to warming your ultrasound gel, it can also be used to warm any therapeutic massage lotions or creams.
Storage Cart: For most small practices and clinics, it's important to have the ability to store all modalities and subsequent supplies. With a wide-variety of equipment, accessories and supplies, it can start to feel crowded in a treatment room, much less your physical therapy practice. An ultrasound therapy cart is an easy solution to hold not only your ultrasound therapy device, but also all the ultrasound therapy supplies and products. Some ultrasound devices come with their own storage cart. For example, the Chattanooga Intelect 2 comes standard with it's own storage cart that is completely mobile, so you can offer ultrasound therapy anywhere in the clinic.
Carrying Case: For some practices, it's necessary to be able to offer ultrasound therapy out of the office for in-home treatments. For clinics that offer home visits, it's important to be able to offer the full complement of rehabilitation modalities that would be available to a patient, if they had come into the office. Convenient ultrasound therapy carrying cases make it easy to transport a portable ultrasound therapy device with all necessary supplies and accessories. The UltraTENS II is a convenient ultrasound/TENS combination unit that comes complete with a sleek carrying case.
Rechargeable batteries: Portable ultrasound therapy units may offer the option of running on a battery. The units that can be used with a rechargeable batteries are a great choice because they are less expensive than regular replacement batteries and will improve the longevity of use between the need for charging/changing the battery.
Ultrasound Cleanser: Maintaining a clean office is important for creating a healthy, patient-friendly environment and is the foundation for a successful rehabilitation practice. As with other modalities, thoroughly cleaning the ultrasound device, including the soundhead applicators, help reduce the risk of spreading germs and improve the hygiene of your practice. A time saver is to use an ultrasound cleanser that can double as a disinfectant so it can be used to clean both the ultrasound soundheads or transducer surfaces quickly and easily between patient treatments.
Contact us today!
We can help your practice find the perfect ultrasound therapy device and all necessary supplies and products to help your practitioners treat their patients successfully. Contact us today and we'll answer any questions you may have about the benefits of using each device and what accessories you'll need! Call us today at 1-801-770-3328 for more information.